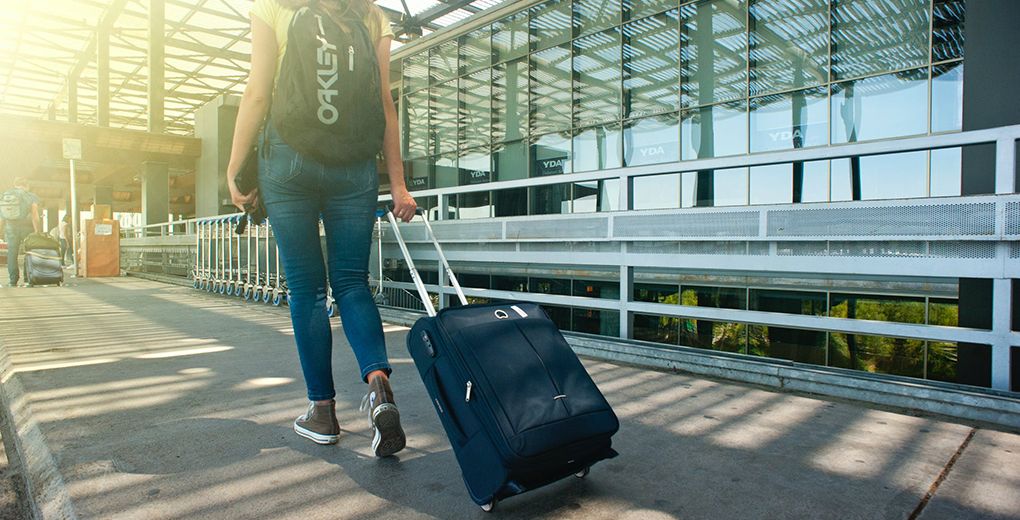 GRADUATE TEMPORARY 485 VISA
The Temporary Graduate subclass 485 visa is work visa for international students who have completed 2 years of study in Australia. It can last from between 18 months and 4 years depending on your situation.
It is a good way to extend your stay in Australia to improve your chances of becoming eligible for a permanent or provisional skilled visa.
The primary applicant must be in Australia when they make their application for a 485 visa, and must have held an eligible student visa within the 6 month period prior to lodgement.
Temporary Graduate visa (subclass 485) & COVID-19
The Department is considering options for affected students both in Australia and overseas due to COVID-19. This will be in line with the Government's response to assist the international education industry.
Two Eligibility Streams for the Temporary Graduate Subclass 485 Visa:
Post Study Work Stream (PSWS): This visa is for international students who have recently graduated with a degree (at least Bachelor or above) from an Australian institution. It lets you live, work and study in Australia, temporarily.
The Graduate Work Stream: This visa is for international students who have recently graduated (at least Diploma) with skills and qualifications that are relevant to specific occupations in Australia needs. It lets you live, study and work in Australia temporarily.
COMMON CRITERIA
There are a number of criteria which are common to both the PSWV (Post Study Work) stream and the Graduate Work Stream:
Age: The main applicant must be under 50 at the date of lodgment.
English: The main applicant must demonstrate their English language ability, either through holding certain types of passport or by undertaking an English test. Evidence of threshold English must be provided at date of lodgement
Study in Australia: You must meet the 2 year study requirement and have completed qualifications within six months of applying for the visa.
Point Test: The Temporary Graduate subclass 485 visa is not points-tested.
INCLUDING FAMILY MEMBERS
You can include the following types of family members in your application:
Spouses, de facto partners and same-sex partners
Dependent children
If you already hold a 485 visa, you can apply for family members to join you in Australia on 485 visas
DURATION AND CONDITIONS
Duration of the 485 visa will depend on your circumstances. Gradate Work stream visas are valid for 18 months from the date of grant of the application.
Duration of the PSW depends on which qualification and whether you have completed your study in a regional area in Australia. If you study in Melbourne, Sydney or Brisbane your PSW duration will be:
2 years: completion of Bachelor Degree, Bachelor with Honours, Masters by Coursework or Masters (Extended)
3 years: Masters by Research
4 years: Doctorate
Whilst on a 485 visa, you have unrestricted work rights in Australia.
You must maintain private health insurance whilst on a skilled graduate visa.
ENGLISH REQUIREMENTS FOR 485 VISAS
The new English requirements for both the Post Study Work Stream and Graduate Work Stream are as follows:
Hold a passport from the UK, Ireland, USA, Canada or New Zealand; or
IELTS (Academic or General Training): overall average of 6 and at least 5 in each band; or
Occupational English Test (OET): B Pass in each band; or
Pearson (PTE Academic): overall average of 50 with at least 36 in each band; or
TOEFL iBT (Internet Based Test): total score of 64, with at least 4 in Listening and Reading, and at least 14 in Writing and Speaking; or
Cambridge (CAE): 169 overall average with at least 154 in each band.
Temporary Graduate visa (subclass 485)-DoHA Fees
| | |
| --- | --- |
| Application | $1,650 |
| Additional applicant Charge | $825 |
| Additional applicant Charge -18 | $415 |
Journey Group is the leading visa consultancy in Australia offering advice on Graduate Temporary 485 Visa. Our agents in Melbourne are well-versed with all rules, regulations, and requirements for applying for a visa. Speak to our multilingual PR & immigration agents in Melbourne on 0468 963 273 and they can guide you through the entire process of applying for Graduate Temporary 485 Visa Subclass in Australia.